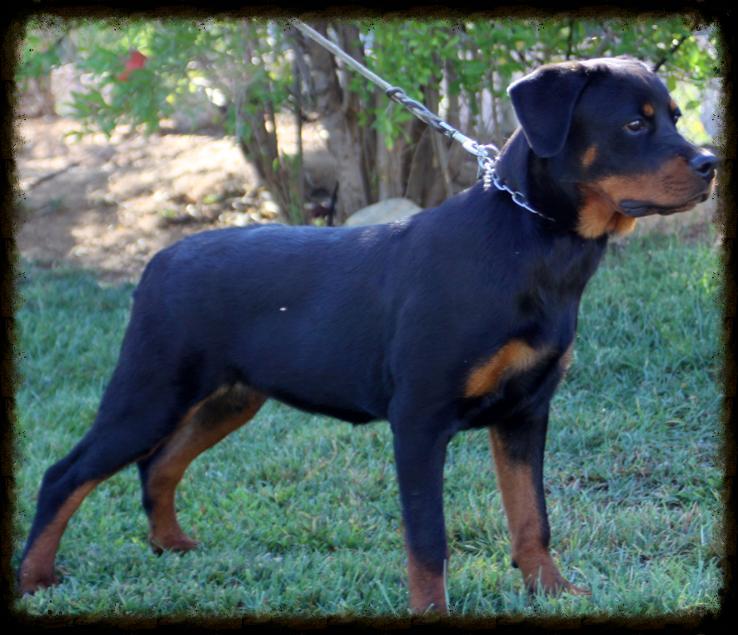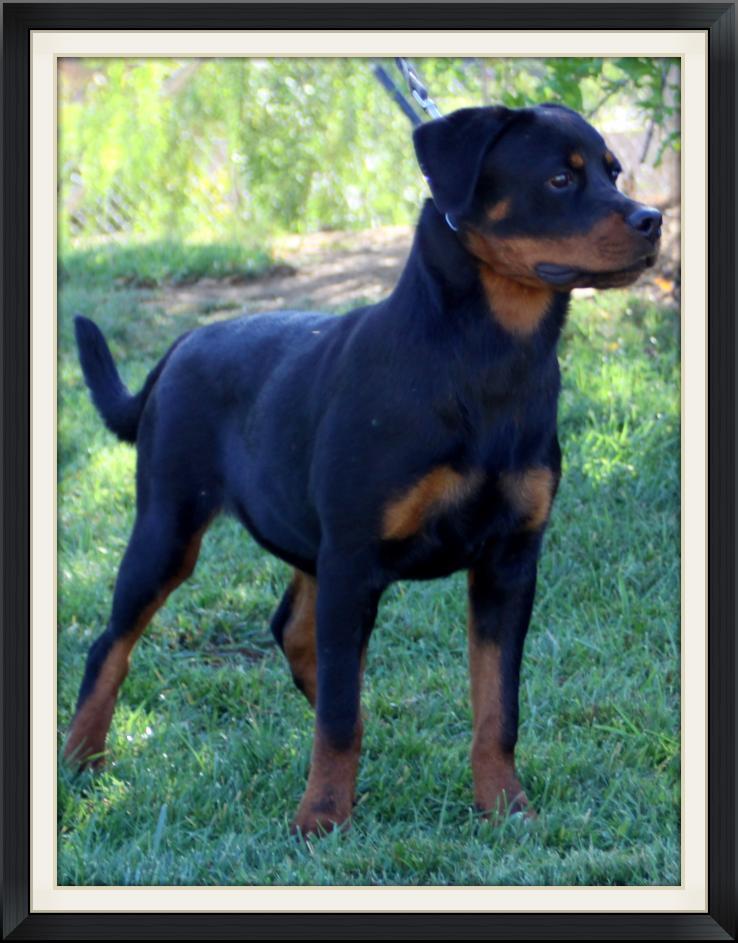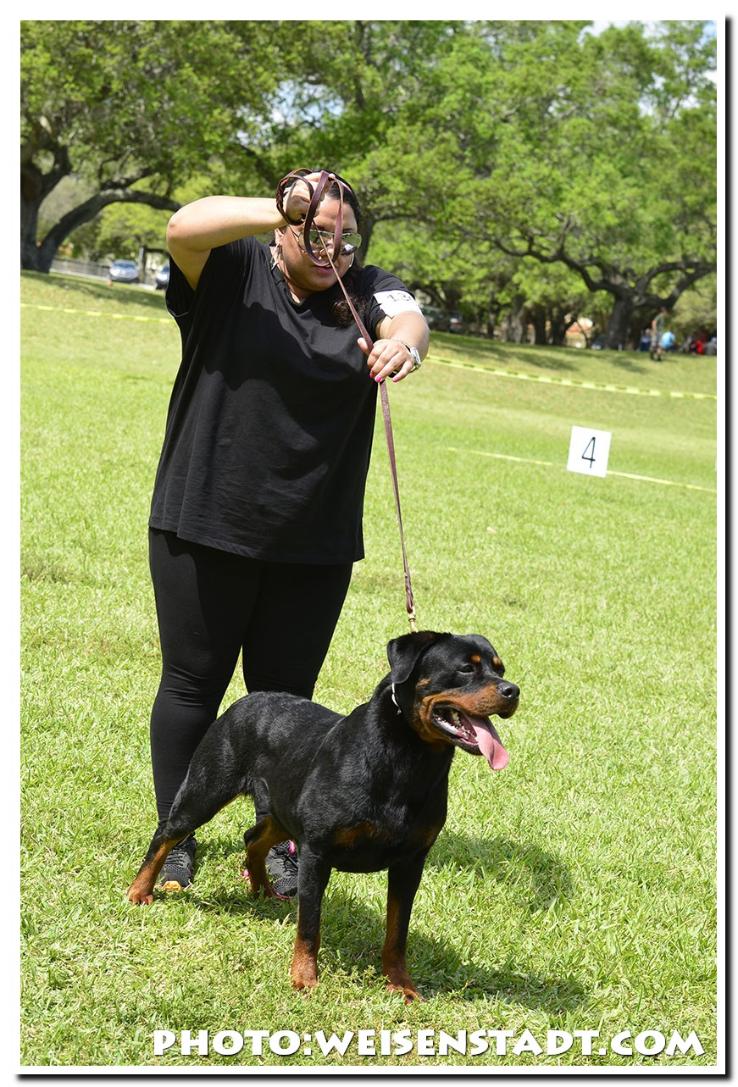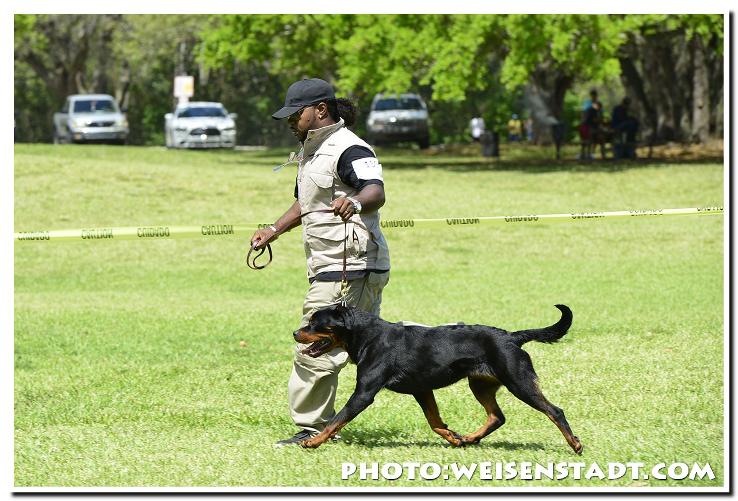 Show Titles
Judge Miomar Marcic (FCI) March 9, 2014 18-24 month female
Good size, should have a little more substance, proportional bone structure to size, lacking bit of cheekbones, medium-size ears a bit open, dark brown eyes, correct topline, correct angulations, brown mouth pigmentation, scissor bite, natural movement.
Judge Anton Spindler (ADRK) March 8, 2014 18-24 month female
Scissor bite, medium brown mouth pigmentation, partly spotted gums, medium in size, good substance, alert, medium cheekbones, brown eyes, good skull, little and high-set ears, natural front, broad somewhat soft back, correct strong rear-end, short coat, brown markings. Free movement.